Internet Consulting & Website Audits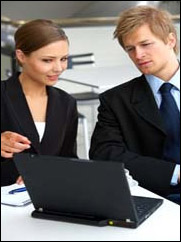 With 15 years experience working with the Internet and involvement in thousands of online projects nationwide the Builder Consulting Internet Experts are THE people to go to for the best Internet Advice.  Working with advertising agencies, marketing companies, corporations and individuals to determine the most effective online strategies, audit existing websites or prepare standardized guidelines for your staff are a few of the expert Internet Consulting Solutions.
Expert Internet Consulting options range from hourly consultations, 1 on 1 direct interaction, training and consulting, comprehensive website reporting, online competitive analysis reports to behind- the-scenes backup for your project to ensure proper results for the customer.
Contact Builder Consulting today for a consultation.